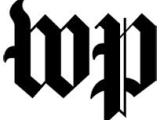 If Sig Gissler, administrator of the Pulitzer Prizes, ever needs reminding why his work matters, he can just think back to an incident two years ago at the Owl and Turtle Bookshop in Camden, Maine: Pulitzer Prize-winner Richard Russo was signing books, and Gissler, having just taken the job, was curious about the impact of the prize on an author's life. So he posed the question to the novelist, who had published four midlist books before the prize-winning Empire Falls.
"I can't tell you what the award has done for me," Russo said, smiling. He pointed to a stack—copies of his freshly published book, The Whore's Child. Beside it was another stack—paperback copies of Empire Falls that bore the Pulitzer sticker. He was clearly pleased with his surge in popularity. "I'll never forget the ear-to-ear grin," says Gissler.
Russo had good reason to beam. Winning a major literary prize—the Pulitzer Prize, the National Book Award, the National Book Critics Circle Award or the United Kingdom's Man Booker Prize—can be a bonanza. It can launch a career or jump-start a stalled one.
The impact, particularly for fiction winners, can be concrete: paperback sales, movie deals and a longer life for the winning book. But with so much at stake, one can't help wondering: Who exactly sits on those juries? How do they get there? How do they make their choices? And why, if prizes go to the best of the best, do different prize boards rarely crown the same title?
Nothing Succeeds Like Success
A prize may not catapult a book to the bestseller list, but there's no question that a famous one helps sales, says David Rosenthal, trade publisher of Simon & Schuster. The payoff continues throughout a book's life, sometimes making the difference between a good paperback deal and none at all, according to Nan Talese, who heads her own imprint at Doubleday and has published many major prize winners, among them Ian McEwan and Margaret Atwood.
The explanations seem obvious. People want to read good books, and, in our bewildering media culture, awards make it easier for the consumer to find them. "Any award raises the visibility of the books nominated and books in general," says Fordham University business professor Albert Greco, who studies the entertainment industry. And, says Talese, with 150,000 titles published every year, "it's very hard for readers to navigate a bookstore unless they already know what they want to buy. A prize sticker helps readers distinguish a book without having to read 100 different descriptions in jacket copy."
Publishers generally tend to take the choice of winners with a large grain of salt, as we'll see, but they're swift to push their own prize-winning books if they happen to be among the anointed. "Once one of their books wins a prize, publishers will get excited about the book's prospects, so they'll print more books, start to do more advertising and promotion, and they'll send the authors on more book tours," says Mort Janklow, a partner in Janklow & Nesbit Associates, a prestigious Manhattan agency whose clients include Jhumpa Lahiri and Edward P. Jones, recent winners of the Pulitzer Prize for fiction. Booksellers add to the buzz, featuring winning titles in company publications and displaying them prominently in their stores.
Library Journal executive editor Rebecca Miller adds that prizes are "incredibly important to librarians," who use them to buy and recommend books. After Yann Martel's Life of Pi won the Booker, for instance, it became a reading-group favorite and began showing up on school reading lists. This is in large part because "libraries are critical to book club selections," Miller says, adding that librarians also work with teachers in deciding what books students should read for class. Librarians had been anticipating demand for Gilead long before Marilynne Robinson's long-awaited second novel hit the stores, but after it won the NBCC award (and later the Pulitzer), they quickly bought more copies for their collections and listed the book on their Web sites. The American Library Association's own awards—especially the Newbery and Caldecott awards for children's books—also influence librarians and, in turn, library-goers.
"It's a ripple effect," says literary agent Timothy Seldes, who represents Pulitzer winners Anne Tyler and Annie Dillard. "And as the magnitude of the prize increases in honor, the ripple effect becomes stronger and stronger." (Barring the Booker—which is closed to U.S. authors except for its new biennial International Prize—insiders generally believe the Pulitzer makes the biggest splash in this country.) Even if the winner never gets immortalized in the literary canon, a prize does seem to extend a book's life. John Freeman, a freelance book critic who headed the fiction committee for the 2004 National Book Critics Circle awards, recently looked back at all the titles that had ever won an NBCC award—and found that all the fiction winners are still in print.
Certainly winning can cut both ways, unfortunately condemning some authors to the roster of one-hit wonders by paralyzing them early in their careers. The classic American example, Harper Lee, wrote no second book after her first, To Kill a Mockingbird, won a Pulitzer. Larry Heinemann (Paco's Story), James Alan McPherson (Elbow Room) and Charles Frazier (Cold Mountain) are other authors who have yet to deliver on the promise of their prize-winning work.
Publishers love winning prizes because a strong backlist is their bread and butter, but it doesn't follow that they take the awards too seriously. "When the judges choose your book, you think they're geniuses," says Simon & Schuster's Rosenthal, "and when they don't, you think they're drinking too much Jack Daniels or smoking bad weed or something." His wry ambivalence is hardly unique. "Crapshoot," "lottery," "game" and "joke" are words that recur often in discussions about prizes, even among jurors. A closer look at the judging suggests why.
So Many Books, So Little Time
It doesn't cost anything for a publisher to submit books to most prizes, and even the NBA's $100-per-title entry fee must seem modest to publishers anticipating a windfall. That ease in the submissions process means that, last year, NBA judges had to read through 272 entries in fiction. In 2003, the number was an astonishing 380, says fiction writer Antonya Nelson (the author of Female Trouble and Talking in Bed), who headed the jury that year.
Other prizes receive fewer submissions, but it's always a daunting heap to plow through in the few months allotted to picking the finalists. With an average of about a book a day, judges take shortcuts. "I think because of my age and experience, I can tell within the first 25 pages if the writer is going anywhere," says novelist Rolando Hinojosa-Smith, one of three jurors on the 2003 Pulitzer fiction committee. "Maybe some writers will cringe," says NBCC'S Freeman, "but ask them to read 100 novels every year." These shortcuts seem reasonable, but in 2002 Michael Kinsley crossed the line when he confessed in his Slate column (later printed in The Post) to coasting on the efforts of his more diligent fellow NBA nonfiction judges, who apparently approached the judging task more earnestly. "Bold and fearless procrastination," he wrote, "got the pile winnowed from 402 down to under 50 by others without my having to crack a single spine."
By the time a jury meets for the first time, a professional book reviewer may have read a number of the submissions. But many judges have day jobs. For instance, Alan Lightman, who was on the fiction committee of the Pulitzer this year, is a published novelist and a professor at MIT, with presumably many responsibilities apart from reading last year's fiction.
Much depends on who's on the jury, but the process for selecting jurors is more art than science. The National Book Foundation chooses judges based upon recommendations they solicit from past finalists, winners and other judges, according to the foundation's executive director, Harold Augenbraum. Overt cronyism happens occasionally, say some former jurors, but it's unlikely because jurors are individually picked by the foundation and not by the jury head; still, because all NBA jurors are writers of the genre they're judging, the process is rife with internal politics. It boils down to "back-scratching and back-stabbing," says Book World critic Jonathan Yardley, who has served on the NBA and Pulitzer panels numerous times (as have several editors at Book World).
The criteria for picking judges vary somewhat with each prize, but in no case does it seem possible to screen judges for fairness and distance. For example, a distinguished critic like John Leonard, now the New Books columnist for Harper's magazine, seems eminently qualified, but there's no getting around the fact that through his many years in the business, particularly when he edited the New York Times Book Review, he's come to know personally many of the people whose work is nominated for awards. Leonard says he won't unfairly promote a friend or go after someone with a personal agenda, but he adds that he's been on panels with jurors who have done just that.
The National Book Award for fiction, which these days is judged entirely by fellow novelists and short story writers, is especially rife with the pitfalls of petty rivalries that may or may not be immediately apparent, cliques that form over the years, or a final list that smacks of a game plan. Last year's NBA fiction finalists, for instance, were roundly criticized for being all women, all New Yorkers, and all virtual unknowns. "It's very much 'inside baseball,' " says Yardley. The Booker panel, on the other hand, usually includes a mix of literary critics, authors, scholars and people from the entertainment industry. The Pulitzer uses a two-stage process, asking three jurors who are writers or critics (and may not know one another at all) to recommend three finalists; from these, the 17 voting members of the Pulitzer board—mainly high-powered journalists and well-known academics—pick one winner.
No Accounting for Taste
Two-time Booker fiction panel head John Carey, an emeritus professor of English at Oxford and chief book reviewer for the London Sunday Times, remembers a "not particularly literary" individual who, once chosen for the jury, asked Carey to lunch to learn what makes a good book.
Would that it were so easy. "There's no way we can agree on the criteria," says longtime NBCC juror and St. Petersburg Times book critic Margo Hammond. Some judges want gripping plots while others place more value on language or style or innovation. Some seek out stories that tap into the zeitgeist while others might deem such non-aesthetic considerations irrelevant. And how, in judging the whole of the fiction category, can anyone compare a literary work with popular fiction, or a sweeping epic with a collection of short stories? In the nonfiction category, how can one compare a memoir with a biography, or a journalist's popular history with a historian's academic tome?
"Violent disagreement is almost inevitable," says Carey. "You have to be prepared for the fact that you'll arrive at a meeting really eager about some books that you think are bound to be liked by the other judges—and are astounded that they don't regard them as worthy at all. You're aghast at the ones that they like—books you could hardly finish!"
Sometimes concerns completely outside the book's merit prevail, as when a jury decides that Philip Roth doesn't really need another award, or when it tries to atone for past mistakes. That may be why Faulkner won his single Pulitzer for A Fable, generally acknowledged to be a minor work, years after the board passed over both Absalom! Absalom! and The Sound and the Fury.
"An Error-riddled and Embarrassing Sideshow"
Forceful personalities also play a role, either successfully championing their favorites or polarizing the jurors. Three-time NBA fiction juror William H. Gass, who recalls wine-fueled deliberations at the Algonquin Hotel, believes that adding more judges to a panel just creates more chaos. "The chances of breaking up into factions multiply, and the chance that at least one juror will be a total idiot is almost guaranteed," he says. "When we had three judges, two people who had some sense of what was going on could outvote the dunce."
But regardless of their decision, choosing a single winner is a no-win proposition for juries. If they pick a popular novel, critics will call them middlebrow, but if they favor less accessible books, they'll be slammed for being out of touch with the public.
People familiar with the publishing industry can't help but see the prizes "if not as a joke, then an error-riddled and rather embarrassing sideshow," in the words of James English, chairman of English at the University of Pennsylvania and author of a forthcoming book on cultural prizes. Part of the problem lies in the arithmetic of compromise. For the Booker Prize, for example, each juror ranks the finalists, says Carey, and the prize goes to the book with the lowest (best) average score.
Both the NBA and the NBCC follow more or less the same method, so the winner is sometimes, well, average. "Everyone's third choice wins," says Gass, who, incidentally, has thrice won the NBCC prize in criticism.
"It happens all the time in prize committees," says Freeman, "where two books that have a lot of supporters split the vote, and a third book comes in from behind." One such upset occurred in 1998, according to the NBCC's Hammond. "There was a huge contest" between Don DeLillo's Underworld and Roth's American Pastoral. The winner? The Blue Flower, by British author Penelope Fitzgerald. "We can say it, now that she's died," says Hammond. "It wasn't the book that people felt passionate about."
Of course, such aberrant outcomes are less probable if the jurors are like-minded. When Nelson headed the 2003 NBA fiction jury, she says "there was something in our collective sensibility" that made agreement easy. The prize administrator may have done a great job of assembling the right mix of jurors—and Nelson's thoughtful leadership probably helped, too. Wary of repeating the rancor of the prior year, she made a point to set a respectful tone for jury deliberations from the outset and chose to focus on the foundation's advice to pick a work that would endure, downplaying other criteria.
Something similar may explain the apparent decorum of the Pulitzer board. The self-perpetuating body—in which existing members elect their replacements—follows parliamentary procedure, according to Gissler, with someone moving to select a title, another member seconding the motion, and the members simply voting yay or nay. (In the rare case that a majority doesn't agree on the best book, the board awards no prize in that category.) Call it clubby, call it collegial, but the board's continuity does seem to foster consensus.
The real problem in evaluating literature by committee, though, lies not in any particular process but in the inherently subjective nature of literary judgment. As Talese puts it, "There's no such thing as a prize for the best, because there is no The Best."
The central premise of literary prizes, then, is itself a kind of fiction. And so perhaps Richard Russo had another reason to smile that day at the Owl and Turtle. Surely it had occurred to him that he was the same author he'd always been before he won the Pulitzer. It was the rest of the world that had changed.
Marina Krakovsky has covered stories for Scientific American, Psychology Today and Stanford magazine. She is an occasional contributor to "Making Books."
COPYRIGHT 2005 © Marina Krakovsky. All Rights Reserved.
This article written by Marina Krakovsky appeared in the April 17, 2005 issue of Washington Post Book World.